Full-Timber Frame Garden Sheds
Fortress TUF400 Garden Shed
The Duratuf Fortress 400 is one of the most popular garden sheds on the market featuring an internal timber framing for added strength, ease of assembly and also makes hanging tools a breeze!
The Tuf 400 is one of our most popular garden sheds and is a generous size for storing the mower, wheelbarrow and tools or can also be used as a pump shed.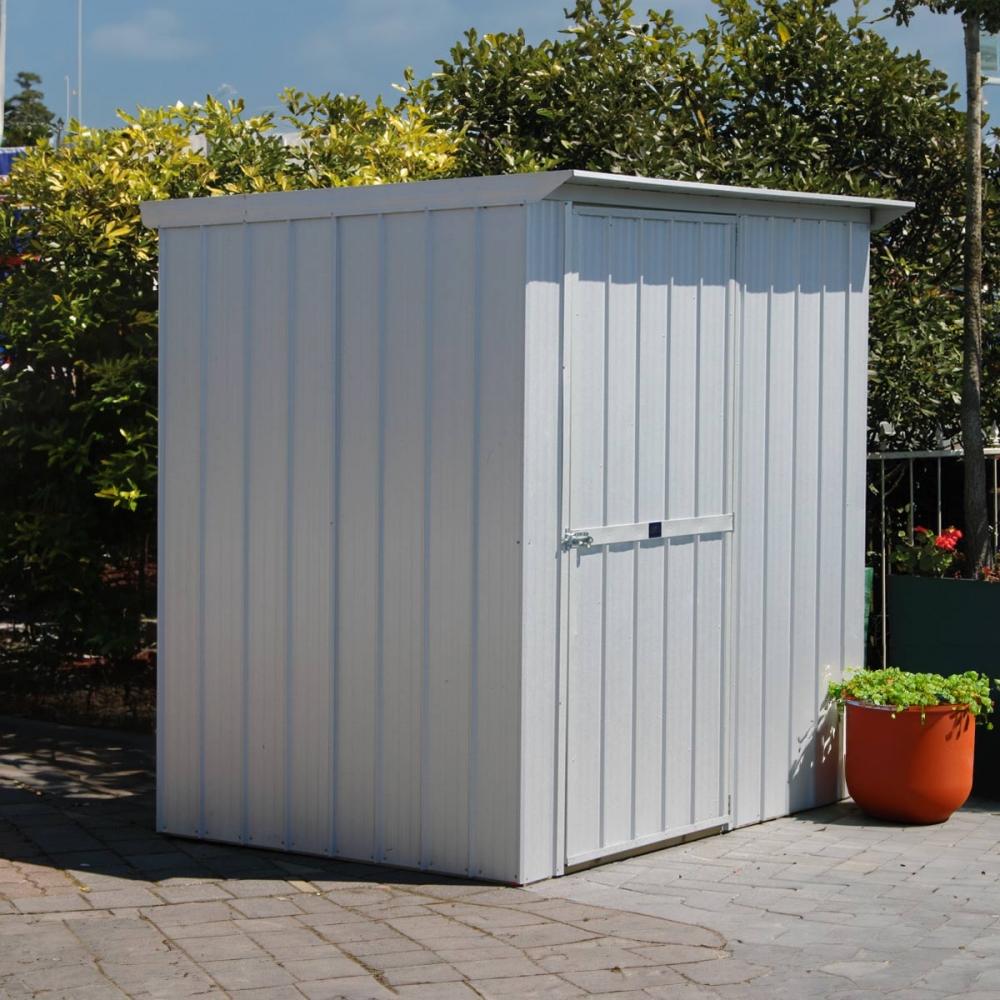 Width

1.98m

Depth

1.355m

Height

1.975m

Door Opening

875mm

Door Type

Hinged Door

Roof Type

Lean-To Roof

Pack Length

2.05m

Pack Width

0.95m

Pack Height

0.35m

Pack Weight

100kg
Getting To Know The TUF400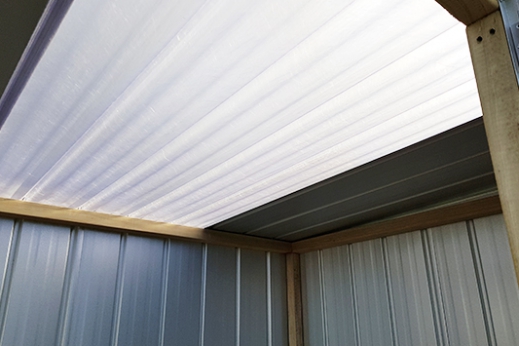 Premium Clear Roof Panel
Duratuf Clear Roof Panels provide UV free natural daylight inside your shed. this is perfect if you are using your shed for a workshop and need light while the door may be closed. For gable shed models you can choose from either single side or both sides of the roof. Please note that clear roof panels may condensate more than a steel roof during cold weather.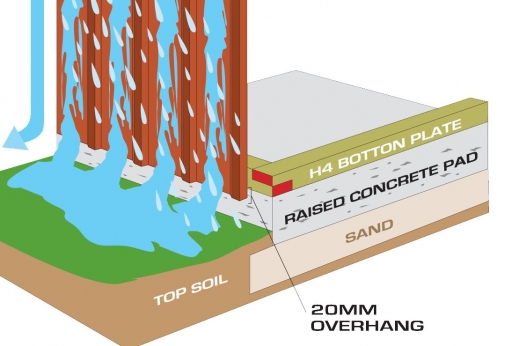 Raised Floor Modification
The unique design of all Duratuf sheds allows them to be easily modified for use with a raised concrete pad.
This modification causes the wall cladding to overhang a concrete floor slab, which creates excellent weather-proofing, something that can't be done with non-timber framed garden sheds.

Note: When you select the raised floor modification option, the head height of the product will be lowered by 30mm. This change in dimension may be important to consider if you have specific requirements for the use of the product. This only needs to be specified when ordering a Kiwi range shed.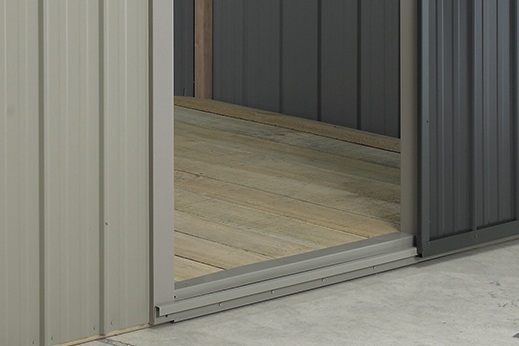 Timber Floor Kit
Duratuf Timber floor kits create a strong, level working platform that fit inside the shed and on top of the bottom plate, not underneath like other sheds. This has a number of advantages including: It creates a level access into the shed. The cladding extends past the floor level and stops water leaking back into the shed. The extra weight inside the shed provides exeptional hold-down ability. The Custom made Duratuf Floor Kit has everything you need including thick gauge timber floor boards, ground treated H4 joists, galvanised nails and an attractive doorway flashing.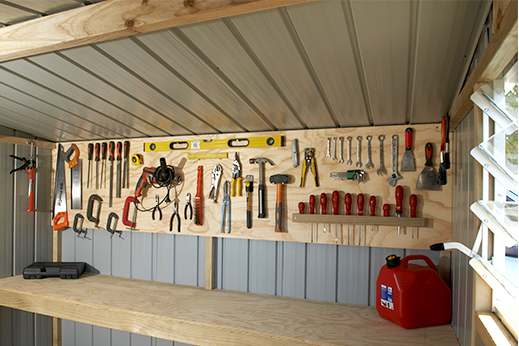 Tool Board
Organise your workspace with the Duratuf Built-in Tool Board. Different sizes are available to fit into the end wall of most sheds. They come cut to fit and complete with ply, extra framing and installation hardware.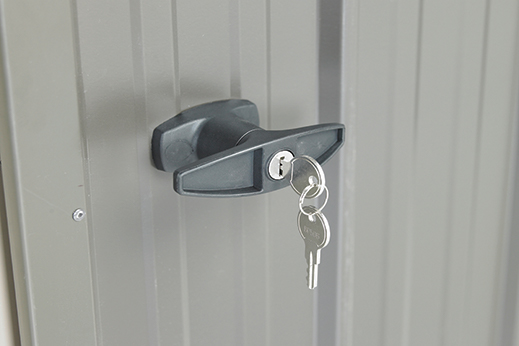 Door Security Upgrades
Keep intruders at bay by upgrading your shed doors to keyed locking handles. These are not only more secure, but also easier to open with one hand if you are holding an armful of gear as you enter.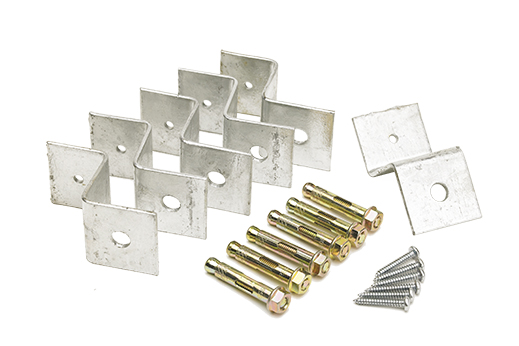 Bolt Down Kit
If your shed is to be attached to a concrete floor or base, the Bolt Down Kit allows you to securely anchor your shed without damaging either your concrete pad or the timber frame of the shed. The kit consists of hot dipped galvanised steel brackets, with Dynabolts to anchor into the concrete floor and screws to attach to the bottom frame.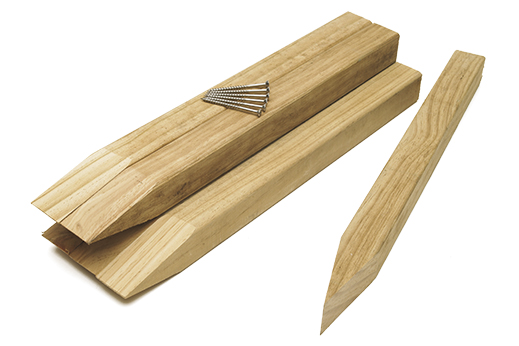 Peg Down Kit
The Duratuf peg down kit is perfect for anchoring your garden shed on ground such as grass, dirt or metal. The 6 x H5 treated pegs are driven into the ground and screwed to the bottom plate with the stainless steel screws provided. A timber floor kit can then be fitted over the top if required.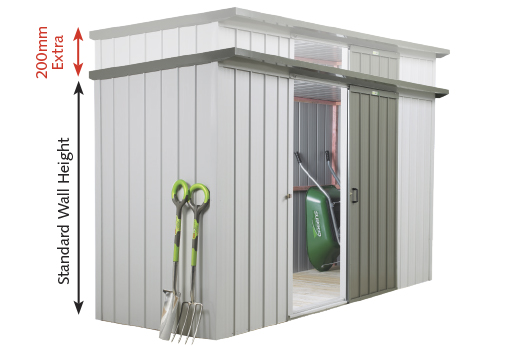 Extra Wall Height
If you require a little more head space in your Duratuf garden shed, simply opt for the Extra Head Height Option. This is especially useful in a workshop situation where you are spending a lot of time working in your shed.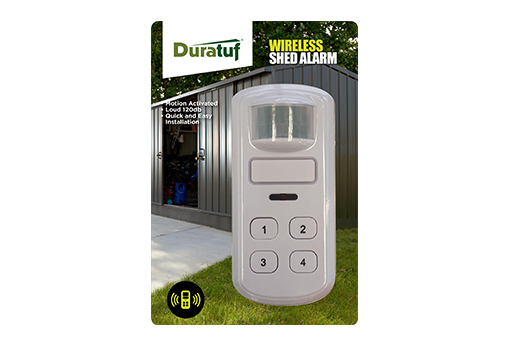 Shed Alarm
This innovative mains free shed alarm is easily fixed inside the framing of your Duratuf shed. Features an ultra-loud 130db siren.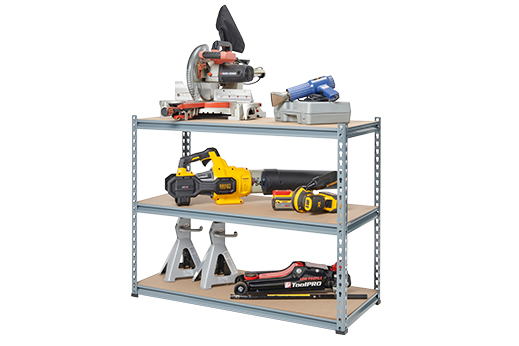 Heavy Duty Workbench
For a solid working area and extra storage capacity you need a heavy duty work bench. This well designed bench has a unique lock together construction with a 250Kg load rating per shelf support. Approximate size: 1140mm W x 500mm D x 900mm H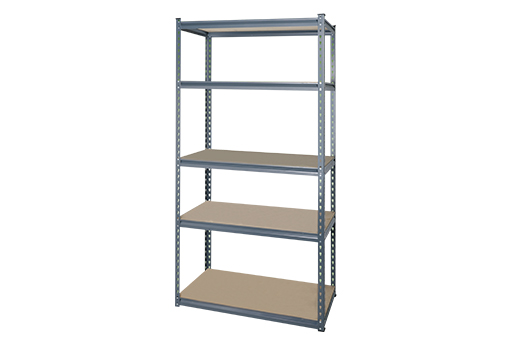 5 Tier Shelf Unit
Maximise your storage space with this bolt free interlocking kitset shelf unit. Each shelf support has a 350kg load rating with quality MDF shelves. With a galvanised frame it is built to last - an ideal complement to your Duratuf shed. Approximate Size: 900mm W x 400mm D x 1800mm H
Your review of Fortress TUF400 Garden Shed
Fortress Assembly Video
In this video Keith will show you how to assemble a Duratuf Fortress shed, with the tricks and tips he's learned from a decade of shed building. He is assembling a TUF400, but the principles are basically the same for any Fortress shed.
FIND A RETAILER

SKU: FTUF400/C

SKU: 5615552

SKU: 114534

SKU: 235290
FIND A RETAILER