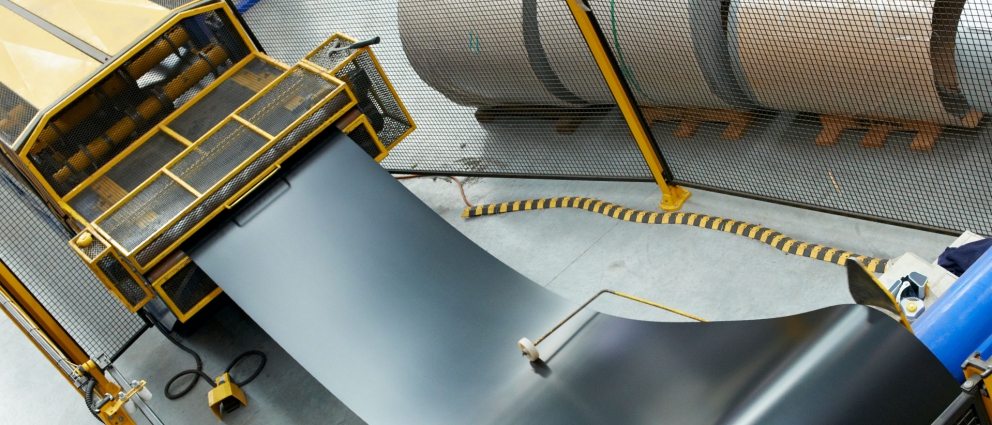 Our journey started way back in 1992, with a small shed yard on Hamilton's greasy mile
Originally called the Kiwi Garden Shed Company, we operated out of a small shed yard and factory on Greenwood street, Hamilton's legendary fast food district. It was there that Basil Dunn, his sons, and a few helping hands would manufacture, assemble and deliver customized garden sheds to discerning Waikato locals.
Over the years the team built a reputation for service, and our sheds built a reputation for quality. More and more Kiwis wanted them, but trying to reach the entire country from one little yard simply wasn't going to work. So around the turn of the century we shook things up. We changed our name, moved to a bigger factory, and left the selling to the emerging big box DIY stores and specialist shed retailers.
This allowed Kiwis from all over the country to get themselves into a Duratuf shed, while freeing us up to focus on what we do best. Building New Zealand's toughest garden sheds.
Today Duratuf sheds are still designed and manufactured right here in Hamilton, but at a new purpose built facility in Te Rapa. We continue to invest heavily in our community, contributing generously to charitable organisations, providing jobs locally, and supporting local suppliers where possible.
Although Basil has supposedly retired, he still comes in to check the team are keeping true to our core values. So you can be sure when you buy a Duratuf shed you're making a wise investment in a quality product, backed by superior customer service.
What's the Duratuf difference?
Our legendary timber framing.
We've got a bit of a saying around here. Do it once, do it well. And we reckon you can't do a steel shed well without timber framing. Steel cladding on its own simply isn't strong enough. Other manufacturers try to rectify this by adding braces and channels, but these just end up trapping water on and around your shed, hastening corrosion and inviting leaks. Precisely what you don't want when you've got your valuables stored inside!
Our innovative timber framing system not only makes our sheds tougher, it makes them smarter too. Without the need for channels, our sheds can have spouting which allows water to flow away. And have you ever tried to nail up a shelf in a steel shed? It can't be done unless you want to riddle it with holes. Our framing gives you endless options when it comes to customizing your she-shack or mancave with workbenches, toolboards, shelving, you name it!
We'd call it the secret to our success, but it isn't really a secret. All we've done is use a bit of kiwi ingenuity to create a range of kitset garden sheds that don't take any longer to put up, but take a lot longer to fall down.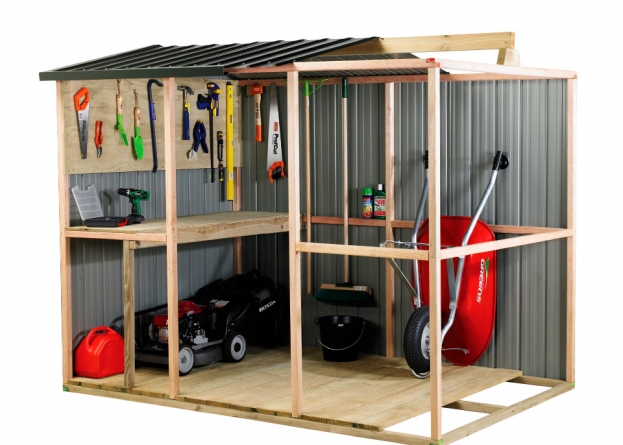 Why timber framing?
STRONG & RIGID
Our timber frames have been engineered to provide a rigid structural backbone.
ECO-FRIENDLY
We source sustainable from 100% renewable plantations.
EASY TO ADAPT
It's simple to attach accessories, benches, wall linings, insulation, wiring & shelving.
WEATHERPROOF CONSTRUCTION
Eliminates traditional leak points on the roof and around the base
SIMPLE ASSEMBLY
Colour coded framing system makes for easy assembly