Can't park in your garage?
Spare room a storeroom?
When your place is cluttered it makes life way harder than it needs to be. But with Duratuf the solution couldn't be simpler. We're here to help you sort your life out with a range of quality, NZ made garden sheds suitable for all budgets and purposes. From off the shelf kitsets, to fully customised sheds that you can design to your specifications using our 3D shed builder.
If you need it sorted, we've got you sorted.
TRY OUR 3D SHED BUILDER NOW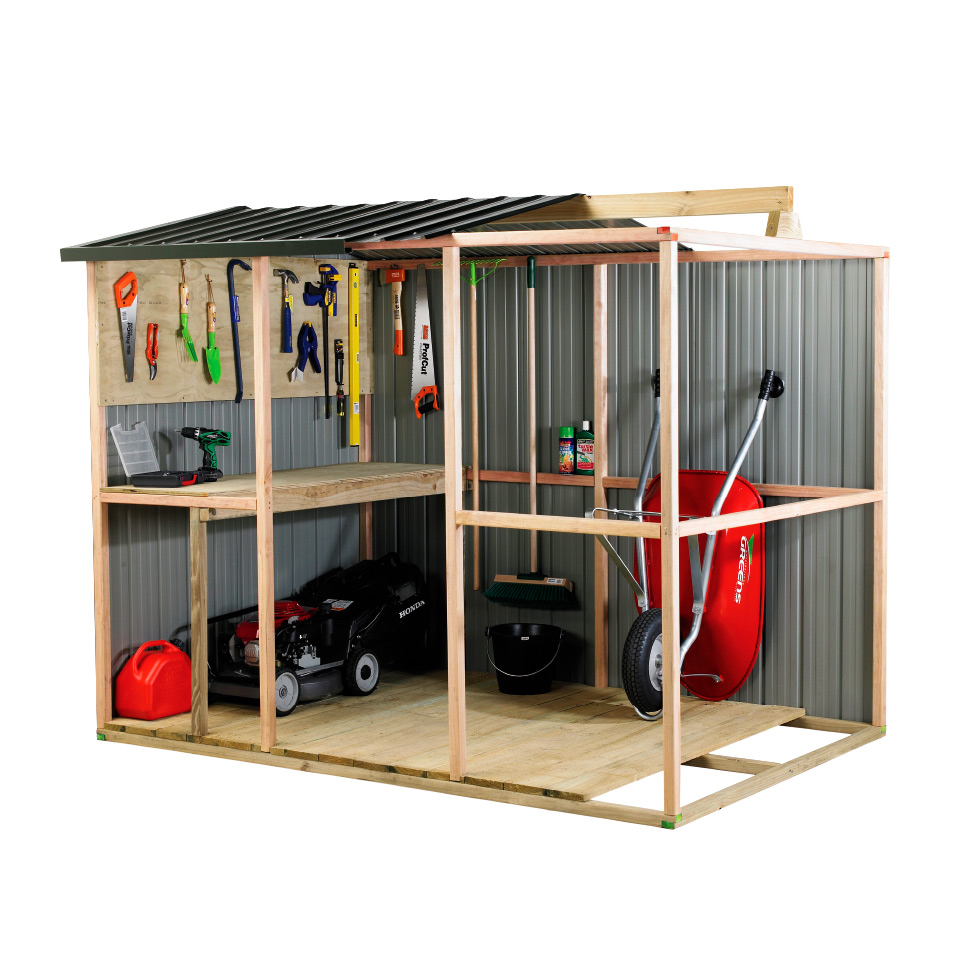 What's the Duratuf difference? Our legendary timber framing.
It not only makes them stronger than the competition, it allows for superior weatherproofing by doing away with steel channels that trap water and debris, causing leaks and corrosion. The timber 'backbone' also lets you sort your shed how you like it. Nail up your shelves, line the walls, mount a workbench, hang up your tools or throw in your firewood. The possibilities are endless!
Now get yourself sorted and check out our ranges below or…
Our ranges
Our garden sheds are sorted into four distinct ranges. Full-Timber framed, Semi-Timber framed, Cedar & Rustics and Lifestyle sheds. Each has their own unique features and benefits, and offer a variety of sizes, roof styles and door configurations to choose from. So no matter if you're storing your quad bike or your quilting gear there's gonna be a Duratuf shed that suits!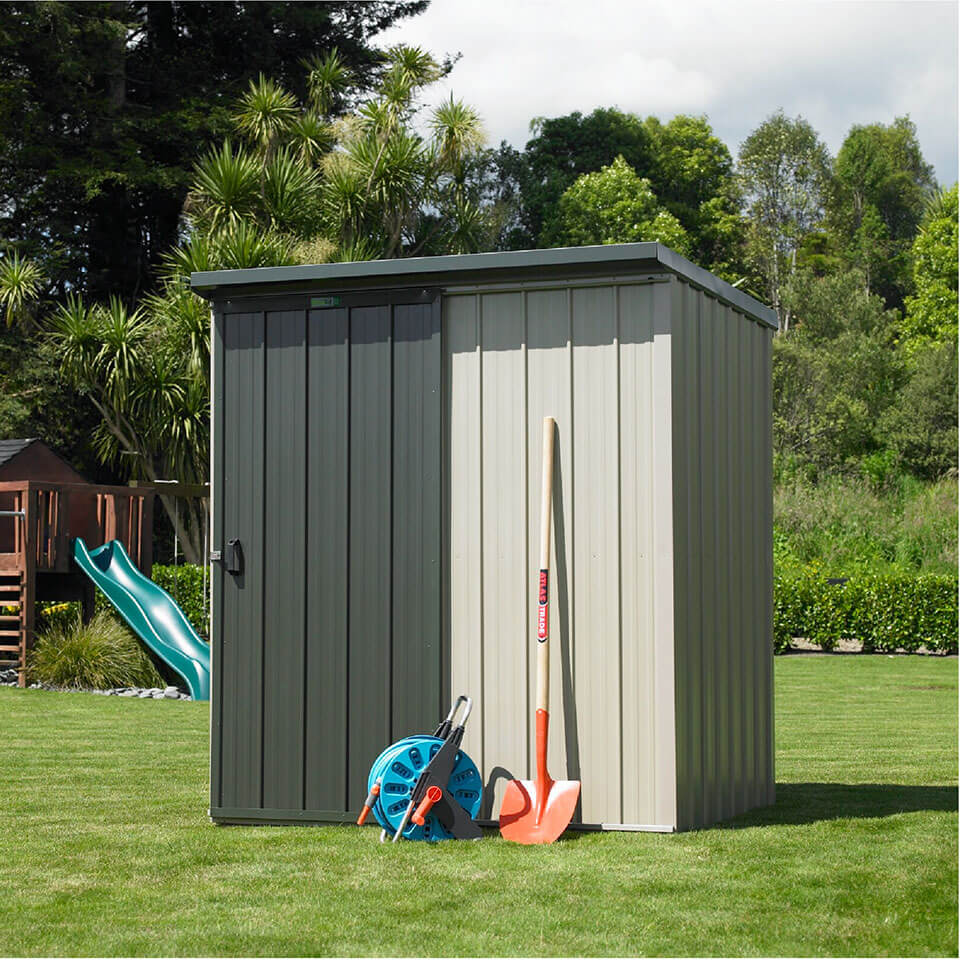 Get the shed that's in your head with our 3D shed builder
An off-the-shelf product might fit the bill, but if you've got something a bit more gnarly in mind you can bring it to life with our market leading 3D shed design software. In 4 simple steps, you can take any of our standard range of sheds and add whatever bells and whistles you need to make it your own. Then save it and use your unique shed number to order your dream shed from your favourite DIY store or specialist shed retailer.
Be inspired by our customers
They've done all sorts with our garden sheds and put them in all sorts of places. Maybe they'll give you an idea of what to do with yours.
Why timber framing?
STRONG & RIGID
Our timber frames have been engineered to provide a rigid structural backbone.
ECO-FRIENDLY
We source sustainable from 100% renewable plantations.
EASY TO ADAPT
It's simple to attach accessories, benches, wall linings, insulation, wiring & shelving.
WEATHERPROOF CONSTRUCTION
Eliminates traditional leak points on the roof and around the base
SIMPLE ASSEMBLY
Colour coded framing system makes for easy assembly