How does timber framing improve weatherproofing?
If you stand and look at a garden shed it is pretty clear that the thing keeping your gear safe and dry is the steel cladding. And it is! Obviously if it didn't have any it wouldn't be much of a shed! But it is how that cladding is held together which takes a shed from being weatherproof "most of the time" to being weatherproof even when Mother Nature is really givin' it some jandal.
And the defining factor that elevates the weatherproofing of a Duratuf shed above the rest is our legendary timber framing. Here's how it provides superior weatherproofing against Mother Nature's two biggest weapons, water and wind.
Shed enemy #1: Water
Otherwise known as rain. Because they lack timber framing, most shed brands use steel channels to hold the walls and roof sheets together. But last time we checked channels excel at holding water (the English Channel comes to mind).
This has two very negative side effects:
1) Water collects on the roof
There's a reason why houses have spouting and not steel channels surrounding the roof. Because if water is allowed to collect eventually gravity helps it find a way in. Between the roof sheets, through a nail hole, or by eventually rusting out a hole of it's own. With timber framing Duratuf sheds are able to have spouting, which direct water away efficiently even when it's teeming down.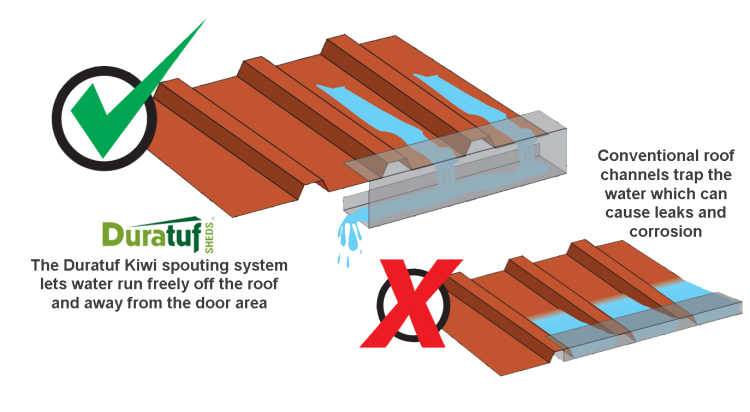 2) Water collects at the base of the walls
The other traditional leak point for garden sheds. Again with channels water is allowed to collect and will eventually flow inside and flood the floor, soaking your stuff from the bottom up. Leading to rusty mower blades, soggy golf bags and a shed that's shagged in no time.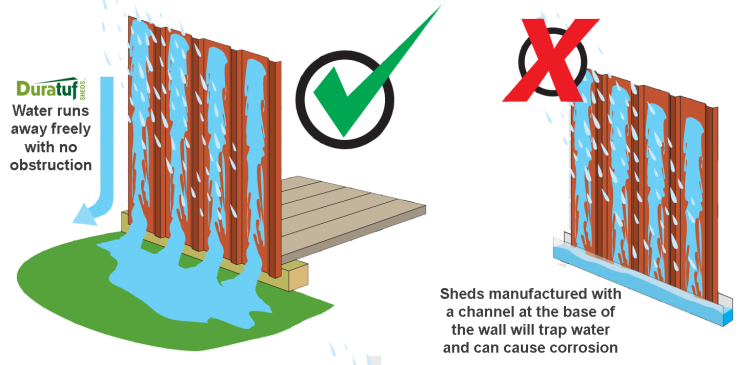 As a side note, if you're mounting your shed on a concrete pad, with a small modification during assembly* you can make the wall sheets drop down below the slab level to stop water from sneaking through underneath. A layer of damp proof course can also be easily added.
*our Kiwi range require a Raised Floor Modification which must be ordered when purchasing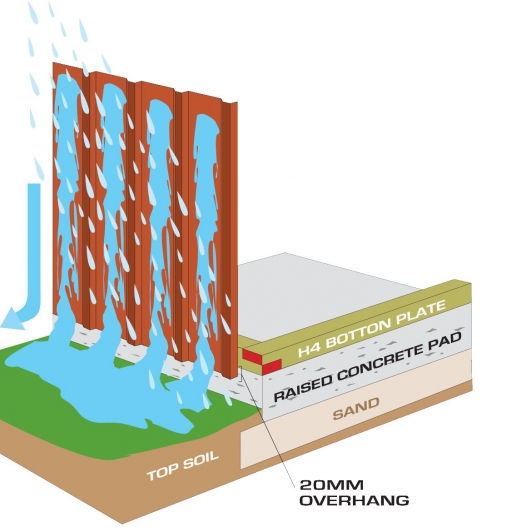 Shed enemy #2: Wind
While water tests the porousness of your shed, wind tests its strength. And you don't need an engineering degree to work out that it is harder to bend a 45mm thick piece of timber than a 0.4mm thick piece of steel, even when it is bent into a channel shape. So when it's blowing a gale your Duratuf's rigid timber skeleton makes sure it stays upright instead of being blown to pieces. Like this poor shed.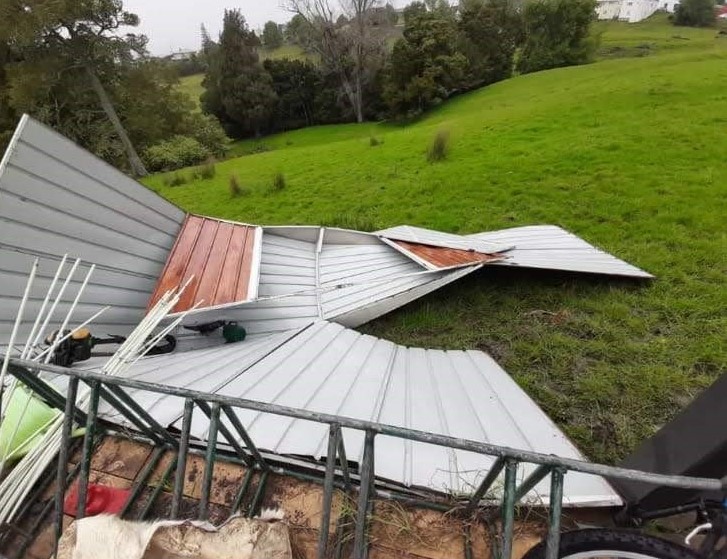 Our timber framing is also heavier than the competition's steel channeling. So you are less likely to have a Wizard of Oz moment where your whole shed takes off and flies to another dimension. That said we'd still recommend fixing it to the ground, which is also made easier as all you need is our bolt down or peg down kit.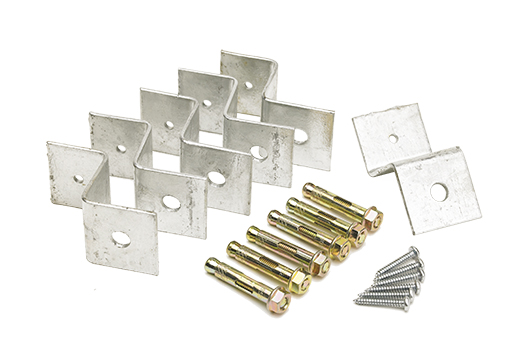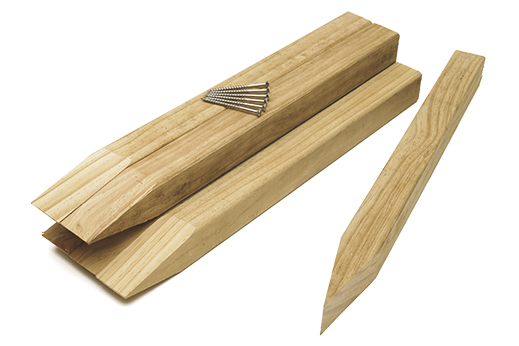 Now you know all about our unique timber framing we hope you've realised it is something your next shed can't do without. Check out our other blogs on choosing and assembling sheds, our range of sheds available, or jump on our 3D shed builder and design your dream shed in 4 simple steps!